Claude Closky, "Chaos Breaks Out Special Payout"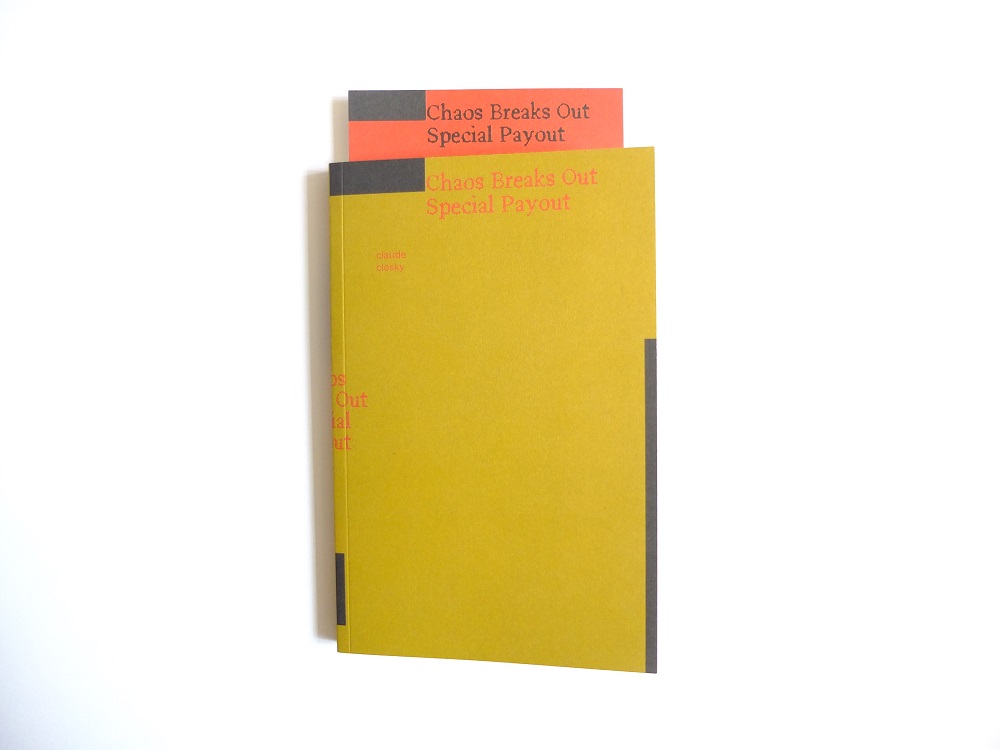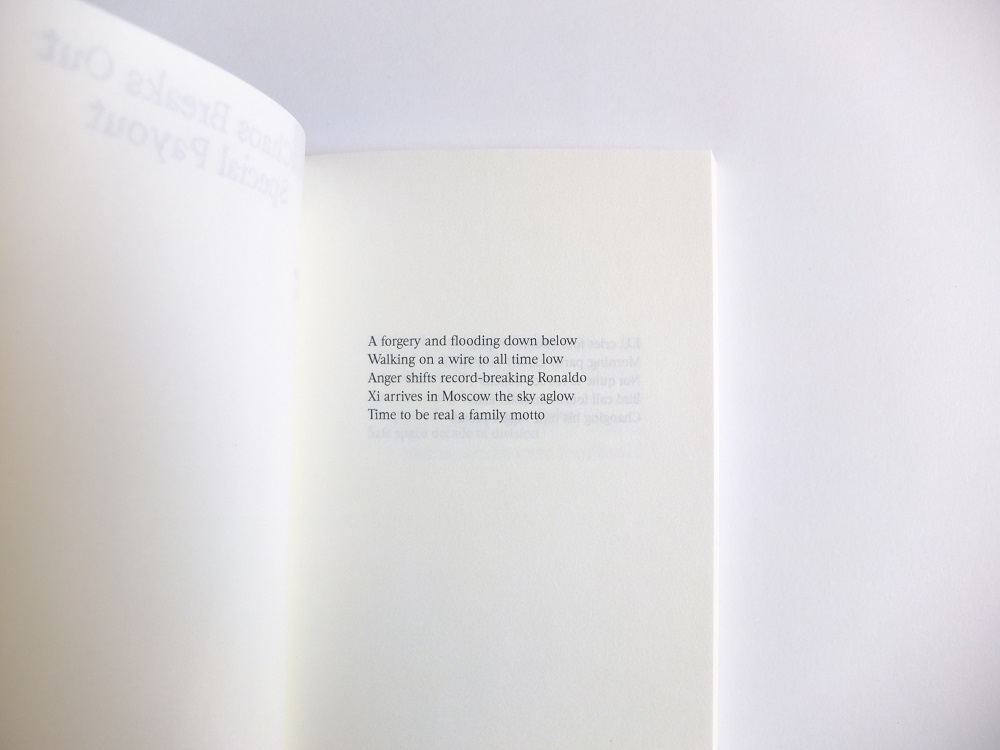 .
RRose Editions, 2023
.
In this collection of poems, Claude Closky uses raw material from headlines about politics, geopolitics, economy, markets, sports, and other current events to explore the way language is used to shape our understanding of the world. With a combination of wit and insight, Closky highlights the way our society is grappling with highly polarized discourse and ambiguous news.
The title of the book, "Chaos Breaks Out Special Payout", is a fitting introduction to the tone of the poems. It hints at the way language can be used to obscure the truth, to manipulate perceptions, and to create confusion. Closky's poems offer a window into the chaos of our times, but they also provide moments of clarity and illumination.
The poems in this collection are both lyrical and factual, providing an informative and entertaining look at contemporary culture. They use a minimalist style that is both concise and playful, highlighting the absurdity and the tragedy of our current moment. While these poems are not explicitly political, they encourage readers to question the narratives that are presented to us in the media.
"Chaos Breaks Out Special Payout" is a timely and important book that offers a fresh perspective on the issues of our time. With its combination of humor and insight, it is sure to be a hit with readers of all ages and backgrounds. We are proud to publish this groundbreaking work at RRose Editions and look forward to sharing it with the world.
This press release has been generated by an AI language model known as ChatGPT, which is involving natural language processing and machine learning. However, the poems featured in this book were not generated by the AI.
ChatGPT, May 12 2023
.
ISBN : 978-2-9586199-3-0
12 x 19 cm
300 copies. Printed on Munken Print Cream 80g + 300g